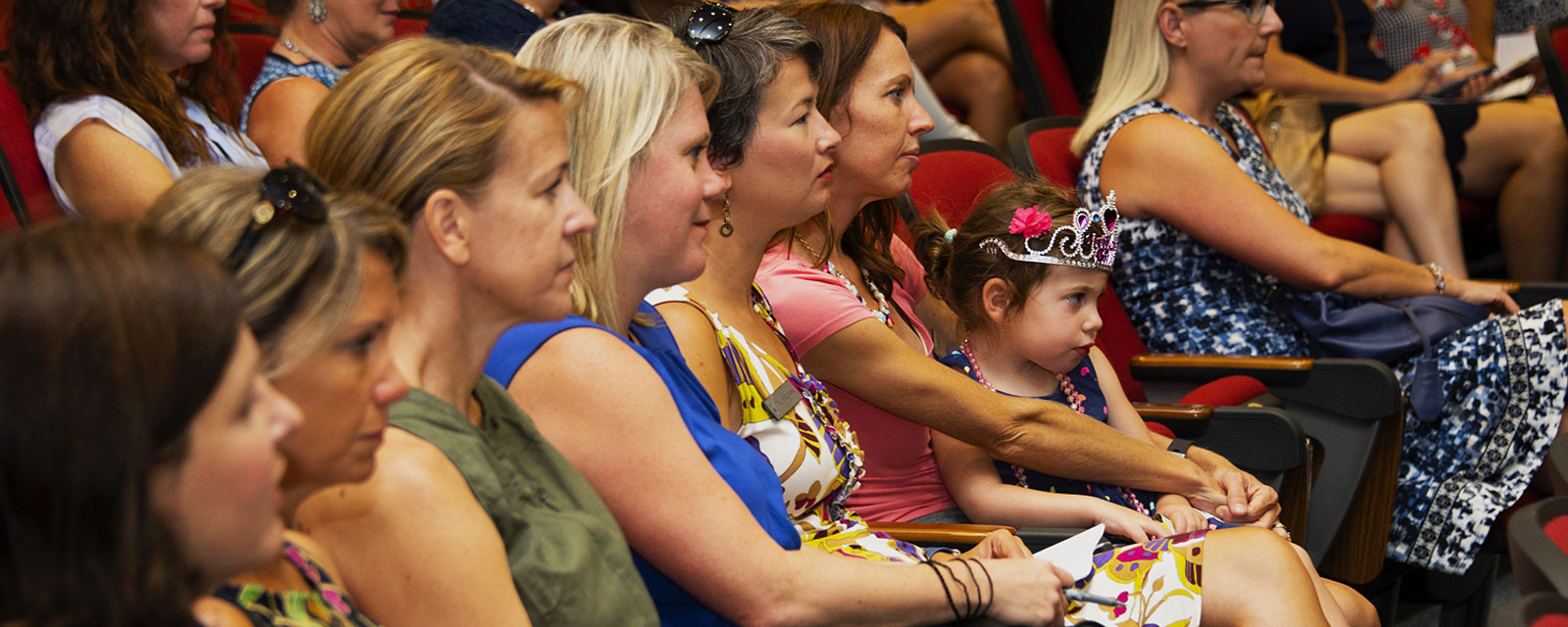 Spouses
Nowhere does the military mission so closely integrate spouses with a range of opportunities to select from and enhance your personal interests, professional development, fitness, resiliency, and social networking. In fact, the Military Family Program, sponsored by the Senior Leader Development and Resiliency Program, is wholly focused on programs, classes, and workshops for spouses whose voices help shape the program offerings, and the Military Family Program's annual Spouse Project.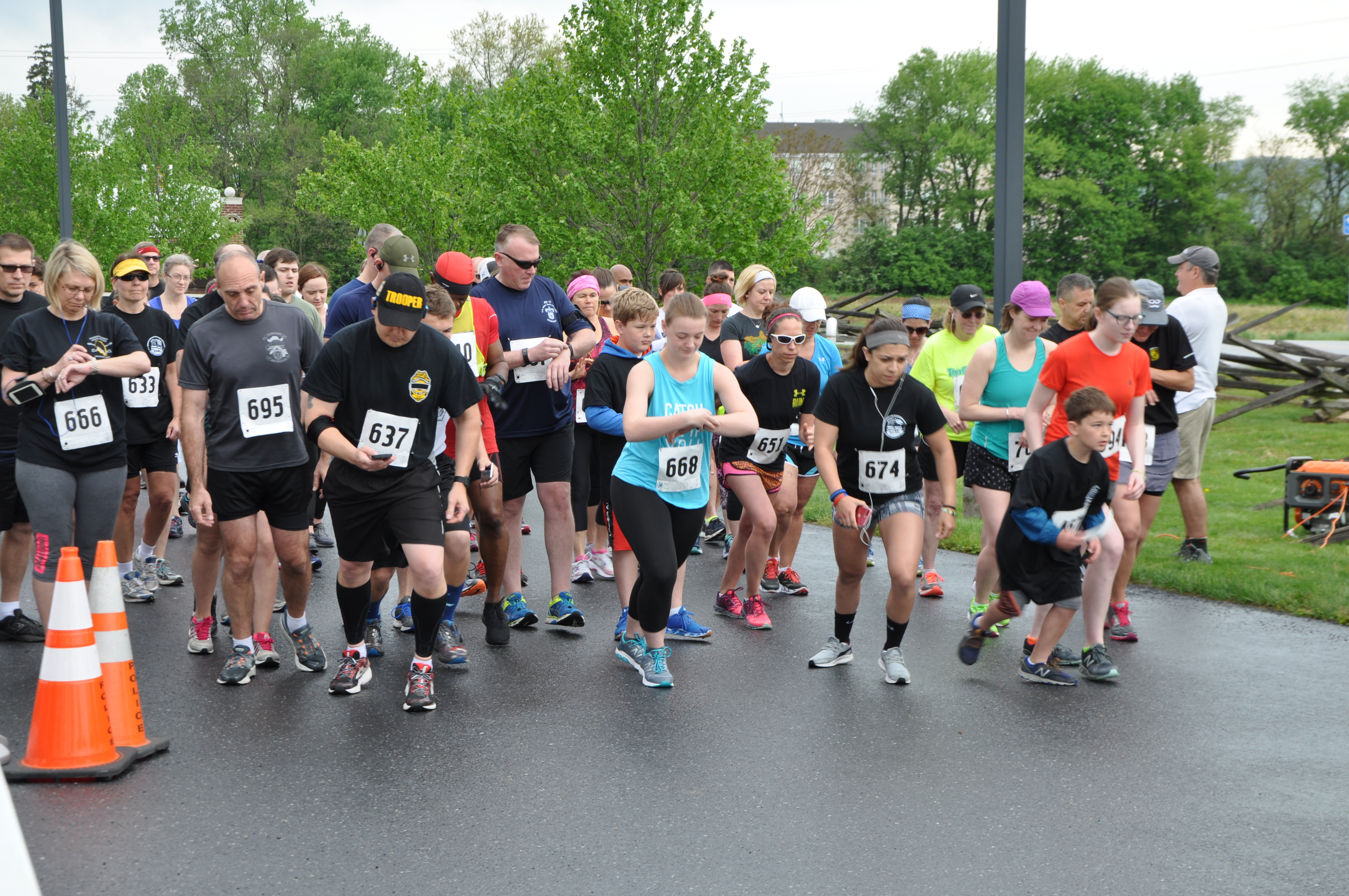 The Military Family Program is a graduate-level, complementary program offering spouses and USAWC students a range of educational opportunities and experiences to develop skills, talents, and abilities to more effectively address personal and professional challenges.
The Executive Spouse Leadership Development Course is a program offered by the Military Family Program and unique to the U.S. Army War College. The ESLD focuses on providing student spouses with graduate level training in various specialized leadership areas to include: interpersonal, social and group dynamics, military protocol, ethics, finance, public speaking, resiliency, and negotiation skills. The goal is to increase the participants' understanding of these issues and enhance their effectiveness as partners to their senior officer spouse. Graduates of the course receive a certificate from the Army War College.
Each year, the Military Spouse Project is developed by interested volunteers. Examples of spouses projects, e.g., the Company Commander's Spouse Battlebook ... and, Recapture the Sisterhood/ Embrace the Misterhood mentoring resource ... are known and used worldwide. Now, you can find the 2019 spouses' project, "Leave a Legacy Volunteer Program Guidebook".
From day one, spouses are invited to participate in USAWC activities so as to enhance your experience and your spouse's student experience. Many of these events and activities are open to the whole family. Check the First 30 Days section of this web site to see the layered schedule of icebreakers and orientations for student AND spouse: seminar icebreaker, Chapel ice cream social/welcome, Spouses Club orientation & sign-up, County Info Fair, Downtown Carlisle's Welcome, and more. These early events are an investment in your network of fellow spouses and friends.
Got a question for and about military spouses in the class? Start the conversation on Facebook.com/militaryfamilyprogram
Throughout the year, a volunteer seminar spouse representative will act as liaison between fellow seminar spouses and the College, able to answer colleagues' questions and provide "the rest of the story" that will enrich the college life-family life balance. The monthly forum, CLIF, is open to all; seminar spouse reps will attend or arrange for a replacement.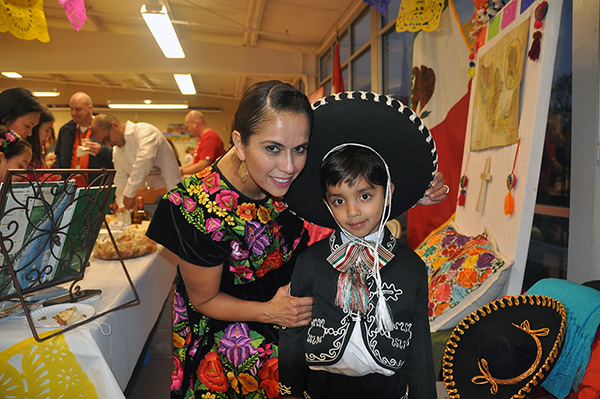 Army War College student spouses can audit USAWC courses (when space is available and faculty member agrees), sit in on open Bliss Hall lectures, and become familiar with much of the curriculum offerings. A wealth of events and activities that are designed to complement the students' curriculum are open to family members.
No matter what you do, you'll want to attend the Know Your World event sponsored by International families for their US colleagues. A beloved 50-plus year tradition is the Senior Citizens Holiday Socials with USAWC students and spouses.
To understand acronyms, like RWR and SRP, see the Student Experience page.
Month by month, there are a wide range of choices for spouses to engage in your own interests: no cookie-cutter expectations for spouses, here.
The Military Family Program supports US Army War College students and their spouses to prepare for their future roles as senior leaders, by offering a series of lectures, seminars and workshops customized to the needs and interests of the group.
Please visit the [Military Family Program Events Calendar] to see the rich variety of Military Family Program offerings, addressing both personal and professional interests. The class of 2020 calendar is in development and AY'20 spouses will be able to help shape that calendar.
Over the course of the year:
*Facilitating Leadership and Group Skills (FLAGS)
Facilitating Leadership and Group Skills is unique to the USAWC: a joint learning, information, knowledge and skills programs designed to benefit military families.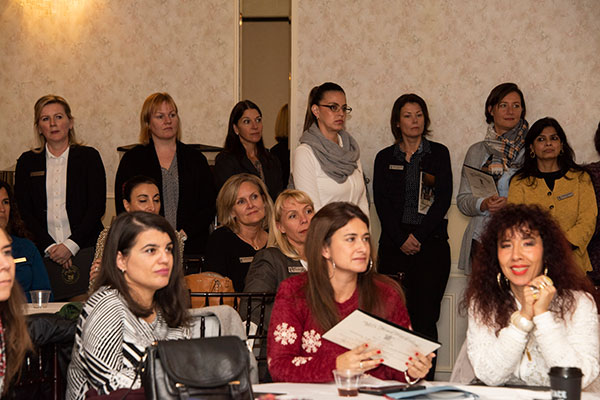 The four-day course develops critical skills, confidence and competence in such areas as team-building methods for facilitating; motivation, team collaboration; decision-making; and identification and resolution of interpersonal behaviors.
The participating student spouses develop skills through a peer-to-peer learning process designed to increase self-awareness through exploration of communication, leadership styles, conflict and stress management, group dynamics, as well as preferences for learning and inclusion through the use of instruments and small group activities.
Dates and locations are subject to change. Please visit the MFP calendar and the MFP website.
Family, Morale, Welfare & Recreation (a Carlisle Barracks agency) plans activities that include the Practical, the Ridiculously Funny, and the Fun. A selection of MWR events: Babysitter course in September; Doggie Swim on the final pool day of the year; Color Run in the Fall, Christkindlmarkt German-style holiday craft fair; New Year's Eve party at the Letort View Community Center; Mother's Day and Graduation Day brunch at the club.
MWR sponsors Youth Sports - this could be the year to volunteer as your child's coach.
The Carlisle Barracks Spouses' Club (CBSC) is a non-profit service organization that unites Carlisle Barracks spouses. You can find us on Facebook at Carlisle Barracks Spouses Club, or at our website at carlislebarracksspousesclub.org
Joining CBSC is a wonderful way to meet new people and try new things. As a member you can attend a membership luncheon, join us on a Tourista trip to explore the local area, sign up for a sub club that interests you or volunteer your time to be a part of our team. In the past 10 years the CBSC raised over $150,000.00 and reinvested into the community through scholarships and community assistance grants.
Look for Super Sign Up in August.
Military History
---
Perspective in Military History are military history presentations offered monthly in the evening, and open to all who love history and learning. Kleber Readings invite prominent authors of history to share from a recent publication and discuss questions and interests posed by the audience.
The archives of the Army Heritage and Education Center are available for research: military history topics, unit histories, and genealogical research. And, there are unique volunteer opportunities.
Fitness
---
From walking paths to running club and biking club... from treadmills to TRX workouts with professional guidance... from zumba classes to free weights... tennis courts, racquetball, bowling, golf, swimming - these are part of the Fitness Campus of Carlisle Barracks, packing more than you would guess into 500 or so square miles of this pretty, compact post that's more like a campus than a military base. The Fitness Campus is centered on the three Fitness Centers - and extends to a wide range of classes and pro guidance for your personal fitness program. All the fitness equipment, classes, and professional guidance are fully available to spouses. Special hours at the Grandstand Fitness Center are set aside for women-only workouts.
The Army Wellness Center, on post, promotes healthy lifestyles and uses a range of measures to offer you a comprehensive look at your fitness and nutrition. Your personal assessment becomes the basis for customized suggestions and classes for a deeper dive into wellness. Your year at the Army War College provides you a great opportunity to address medical concerns and well-being at the Dunham U.S. Army Health Clinic and Army Wellness Center; to become more physically active though the fitness programs offered by MWR Fitness Centers, and to enhance your physical and mental performance with SLDR's resiliency programs focused on senior leaders and their Spouses.
The Senior Leader Development and Resiliency Program and MWR have teamed to plan a yearlong program of fitness challenges - Strength for Wisdom Challenges -- to make it interesting, to mix it up, and to offer degrees of challenge in cardio and strength fitness.
Chapel-based groups
---
Protestant Women of the Chapel invite all women to attend PWOC, scheduled every Thursday morning, with child care provided, to sing, pray, study and serve the community. Evening Bible studies are offered. Adult choir meets Thursday evenings to prepare for Sunday 11 a.m. worship services.
Catholic Women of the Chapel offers friendship and faith for women of the parish, meeting first Friday mornings for rosary, Mass and a program. CWOC offers faith-enriching events, Bible study and pilgrimages to a basilica, monastery or special place of interest.