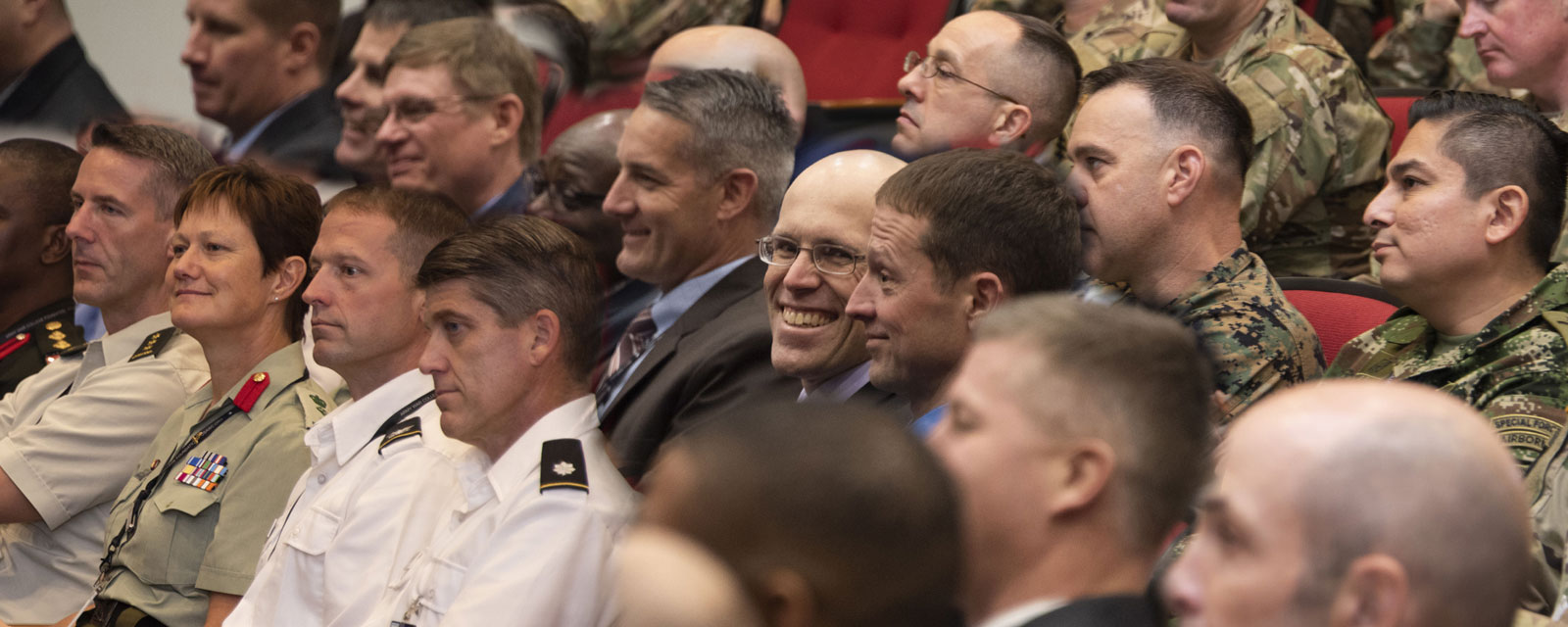 Resident Student Plan Ahead
Resident Student Plan Ahead
---
RESIDENT STUDENT PLAN AHEAD for - Dress codes, dues, social activities, kids' participation in on-base programs, housing choices and forwarding address for on-base homes
Dress codes over the course of a year will require all of these:
Army Service Uniform/Class A or Service equivalent (occasional)
ASU Class B or Service equivalent (weekly)
Civilian Coat & Tie/ business dress (weekly)
Combat/ Functional (weekly)
Dress Mess (optional, e.g., Joint Ball)
Military Clothing: The Exchange has very limited military clothing items but can take orders. The closest Military Clothing Sales is located at Fort Indiantown Gap about an hour away in Annville, PA. Your colleagues in earlier classes recommend buying all needed clothing items before arriving at Carlisle. Expect to wear a business suit 4 to 5 times a week
Dues and Fees: Each class will make decisions about class dues and social activities; you can anticipate expenses of class dues, e.g., SSC resident & distance class gift and yearbook, and social events come with a per-person price tag. The resident student body will form a non-profit organization for the class, with representation from each of the 24 student seminars. The Resident Class of 2020 will create its own norms, decide about amount and purpose for class dues, and decide on whole-class social activities. Plan for fees to run from $0-$350.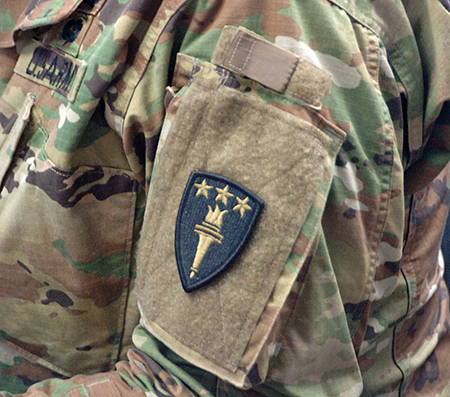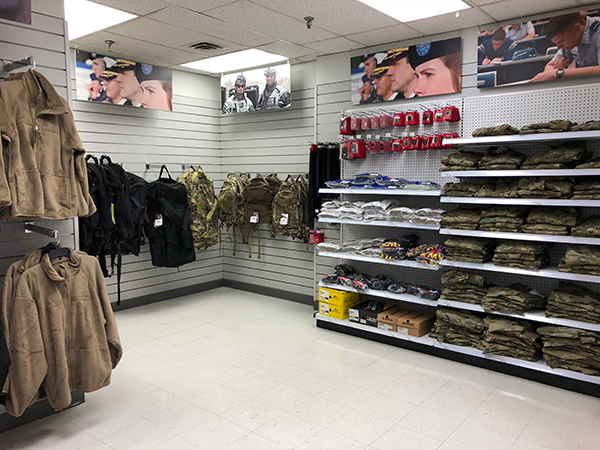 Social and athletic activities: These ARE part of the Carlisle experience. Remote families can plan weekend visits to join geo-bachelor students and socialize with seminar colleagues for key events, highlighted below. Each year's social activities reflect the character of the student body. Most are held on base; most call for casual dress. (The Joint Ball is an exception: optional, held off base, formal). A rule of thumb is family-friendly OR parents-night-out with babysitting available through Child, Youth & School Services (CYSS) for those who register.

All incoming Reserve/ National Guard officers:

All are invited to participate in the RC Orientation, April 30 - May 2, 2019, which will introduce incoming students to RC advisors, academic overview, expectations, administration and a tour of post homes. To learn more, contact COL Michael Zinno (Army Reserve) at 717-245-3543 or COL James Scalf (National Guard) at 717-245-4514.

Pennsylvania has specific, unique requirements - check before you travel:
Pa Department of Motor Vehicles Military Personnel/Veterans Information Center
Pa Department of Education overview of homeschooling
Firearms information - Pa State Police (All post residents must register firearms, call 717-245-4929)

Students moving to Carlisle may wish to purchase a Pennsylvania E-ZPass form the Pennsylvania Turnpike Commission https://www.ezpass.csc.paturnpike.com/PovEntryPages/Apply.aspx
Plan for Social Events
---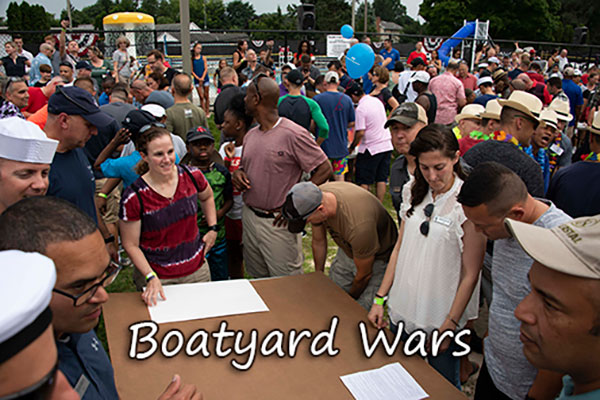 August 2019
Event: Welcome Jam & Boatyard Wars
Seminar Activity?: Seminar-based
Description: Seminar team-building exercise; spouses engaged; picnic - socializing-music
Place/Time: Swim Pool/ Zero Week Fri evening
Kids?: Kid-friendly games, activities
Dress: beach casual
Cost: Per-person fee
September 2019
Event: Air-Shipwreck Ball
Description: 2019: picnic, field events, live music
Place/Time: Indian Field/ Friday evening
Kids?: typically, the class plans a family event
Dress: casual
Cost: Per-person fee
October 2019
Event: Oktoberfest
Description: German music and food, volksmarching, carnival rides and traditional beer tent
Place/Time: Thu-Sat all day
Kids?: yes
Dress: Seasonally appropriate casual
Cost: Pay as you go
December 2019
Event: Army-Navy student football game
Description: Local version of the annual event, played with all-Service augmentation
Place/Time: Indian Field/ weekday
Kids?: Welcome as fans
Dress: casual
Cost: None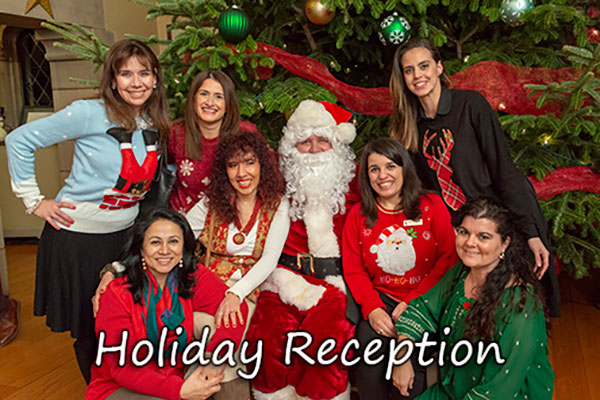 December 2019
Event: Holiday Reception
Description: Traditional reception
Place/Time: Quarters One
Kids?: No
Dress: Cmdt call
Cost: None
December 2019
Event: Holiday Outreach
Description: Long-time tradition, sharing holiday cheer at retirement homes: music & conversation
Place/Time: One home per seminar/ sheduled by sem
Kids?: Welcome
Dress: casual
Cost: None
January 2020
Event: Civilian Social
Description: Deep-winter Friday night break: varied concepts; recently: Chili Cookoff
Place/Time: LVCC/Friday evening
Kids?: No
Dress: casual
Cost: Per-person fee
February 2020
Event: Valentine Dance
Description: Opportunity to show ballroom dance class skills
Place/Time: LVCC/Sat evening
Kids?: No
Dress: Your call
Cost: Per-person fee
March/April 2020
Event: Family Fun Fair
Description: Egg hunt, bounce-house, games, food
Place/Time: Indian Field/ Saturday
Kids?: Yes
Dress: Casual
Cost: None
April 2020
Event: Jim Thorpe Sports Days
Description: Senior Service College face-off: 12 sports, with social events
Place/Time: Indian Field & other venues/ Th-Sa
Kids?: Yes
Dress: casual
Cost: Pay as you go for food
May 2020
Event: Joint Ball
Description: Traditional military ball
Place/Time: Off post/ Sat. eve
Kids?: No
Dress: Formal
Cost: Per person
June 2020
Event: Graduation brunch
Description: Post-grad ceremony
Place/Time: LVCC
Kids?: Yes
Dress: casual
Cost: Per person
*LVCC = Letort View Community Center, on base
*Indian Field = athletics field, on base
*AHEC = Army Heritage & Education Center outdoor field
Kids Programs
---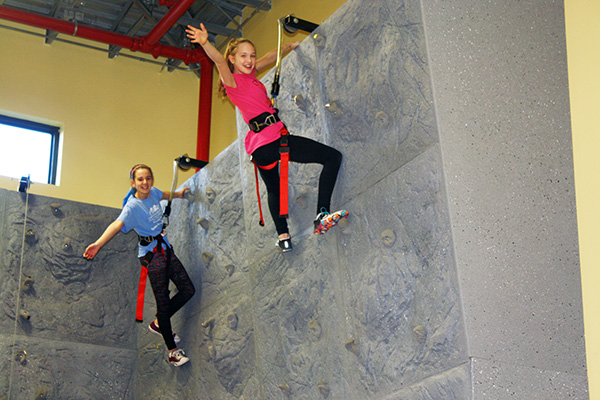 USA War College children are highly likely to participate in some CYSS activity during the course of a year. Carlisle Barracks youth programs are a unique and key part of the kids' Carlisle Experience. Summer camps, Youth sports teams, child care, hourly care, parents' night out, after-school programs, youth services clubs and activities,, teen 'lock-in,' teen trips - ALL require CYSS registration with Child, Youth and School Services. Registrations for kids with allergies, and other special needs will require extra steps that take time. Plan ahead. [See FAMILY SECTION] for details.
Housing Choices
---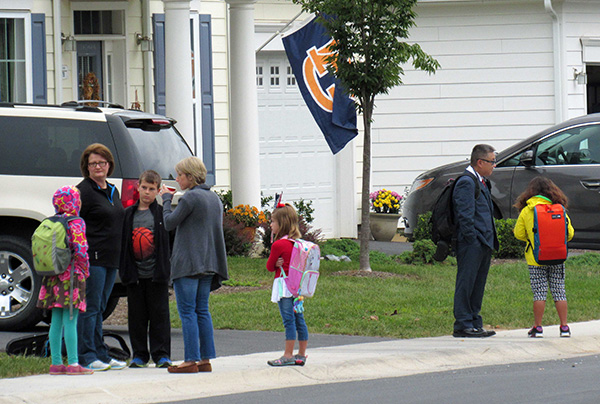 Give yourself plenty of lead time for housing choices. Contact the Carlisle Barracks Housing Office for guidance:
[See HOUSING SECTION]
for insider information about on-post and neighboring choices.
Forward addresses: Once a student is assigned family housing [See HOUSING SECTION], the housing manager will forward name and address to the U.S. Post Office on base. Residents will use their new address as the forwarding address. The post office will hold mail until your arrival. Large package deliveries can be sent to BBC, c/o YOUR NAME at 451 Fletcher Drive and BBC will hold until your arrival.
Contacts for pre-arrival questions, interests
---
More than 2000 pursue strategy education at the Army War College through varied programs. The resident course includes almost 400. Others are listed below.
For ALL educational participants, the Plan Ahead Contacts to War College and Post is a quick orientation to services, activities, and inside information about your time at Carlisle.
G1/ Personnel Office, email TO
usarmy.carlisle.awc.mbx.atwc-chr@mail.mil
Army Lodging at Carlisle Barracks (by International Hotels Group)
Housing Office, email TO
usarmy.carlisle.imcom-atlantic.mbx.imne-clb-pwh@mail.mil
Balfour Beatty Communities Family Housing Mgmt
Transportation Office,
Phone: (717) 245- 3997/3172
Military Pay, Army, email TO
usarmy.carlisle.awc.mbx.atwc-chr@mail.mil
Military Pay, Air Force-Navy-Marine,
see Senior Service Representative
Health Clinic, Dunham U.S. Army
Dunham Nurse Advice Line, Call 1-800-TRICARE, option 1
Emergency Room: closest is Carlisle Regional Medical Center (Call 911)
Exceptional Family Member Program,
ACS (Army Community Services)
Carlisle Barracks Dental Clinic (military only)
Army Wellness Center (facebook site)
Civilian Personnel (see USAJobs for listings
School Liaison Office (LNO with school districts)