On-post Family Living
"Of greatest importance ... is the housing process, and that went very well."
A critical before-you-arrive decision is about where to live during the student year. The 152 student family homes on Carlisle Barracks are managed by Balfour Beatty Communities; 'geographical bachelors' can be accommodated. The surrounding neighborhoods offer a wide variety of choices within a very short commuting area.
The Army Housing Services Office is your guide to making informed decisions. Army HSO provides non-biased advice to help families make an informed decision about where to live among the on-base and off-base options. Army HSO is the official liaison and oversight office with BBC, the Carlisle Barracks housing partner on base. They are responsible for advocacy services, and rental housing opportunities.
Contact Army HSO at Carlisle Barracks at 717.245.4950/ 4823/ 4951 (DSN is 242) or email: usarmy.carlisle.imcom-atlantic.mbs.imne-clb-pwh@mail.mil.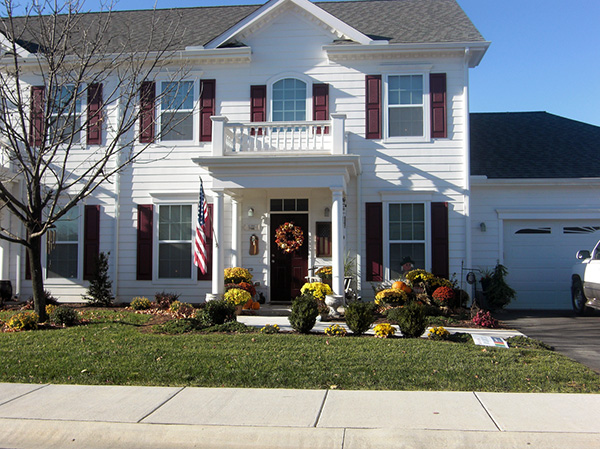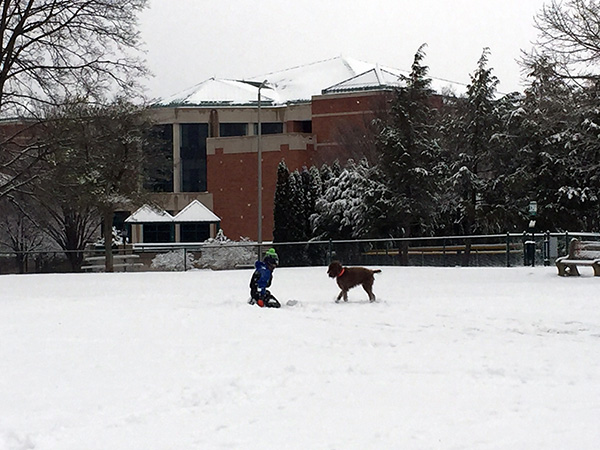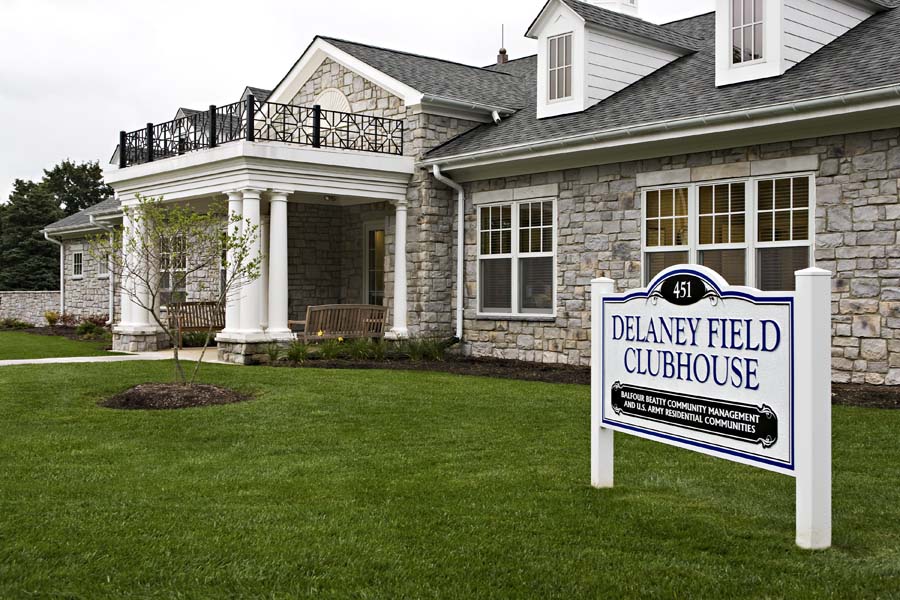 Maximize your Carlisle experience by living on campus -- convenient, small, tailored for all activities for family, retail, academic, fitness, spiritual and social life.
Student assignment for on-post homes is prioritized:
(1) military members (US and international) who are accompanied by family;
(2) unaccompanied US and international military members: geo-bachelors;
(3) civilian students.
Housing applications completed through the Online Inprocessing site as of 12 April 2019 will be prioritized according to bedroom requirements and placed on the appropriate waiting list by date of rank order (with promotable status taking precedence).
BBC's goal is to provide housing assignments directly to students no later than 2 May 2019.
After the initial housing assignments are made, follow-on applications will be placed on the appropriate waiting list; eligibility date = application date.
Read about on-post homes, below, and learn more details about neighborhoods, home styles, and amenities at http://www.carlislebarrackshomes.com
All homes in Heritage Heights and the Meadows were newly constructed between 2009 - 2014 and have two car garages, central air conditioning, open floor plans, solid surface flooring on the first floor, master suites, two and 1/2 bathrooms, wide hallways, a covered porch, and storage. BBC has several homes that have been built to Uniform Accessibility Standards. These homes were constructed to be either accessible or readily modifiable. Applicants with specific requirements for a UFAS home should contact the BBC Community Management Office for details.
Historic Young Hall homes were beautifully renovated in 2006 into 26 single level homes with central air conditioning, open floor plans, two full baths, a fully modernized kitchen, and storage areas. The exterior porches/balconies, inviting lobbies and elevators are part of the convenience and character.
All homes are pet friendly with a maximum of 2 pets per household. A list of restricted pets is available at http://www.carlislebarrackshomes.com BBC charges a non-refundable pet fee in the amount of $150.00 per pet, and the fee is due upon move in.
Delaney Field Clubhouse has a multitude of enjoyable features for residents including: an Internet Cafe, kid's room, conference room, kitchen, and community room. Both the community room and the kitchen may be rented by BBC residents for private events.
Balfour Beatty Communities invite you to explore the neighborhoods found at Carlisle Barracks and to learn more about the various home styles available in each area at http://www.carlislebarrackshomes.com.
Additional information regarding local community rental properties is available at www.homes.mil. Or contact the Army Housing Services Office, your resources for on and off-post housing, at 717-245-4959/-4823/-4951 (DSN is 242), or email to usarmy.carlisle.imcom-atlantic.mbx.imne-clb-pwh@mail.mil
State of the Art Youth Center on post
just one part of our award-winning youth programs
---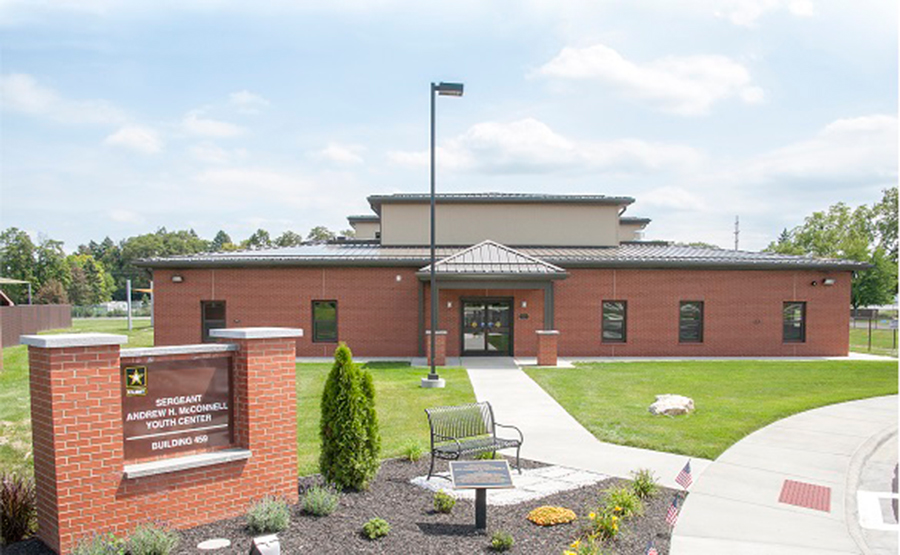 The Sgt. Andrew McConnell Youth Center is a $6 million, 20,000 square foot facility with features designed in part by former Youth Services members -- a demonstration kitchen for cooking classes; a gym with a sport court that can be used, interchangeably, for roller-skating, roller hockey, and basketball. The Youth Center is on Bouquet Road, in the Family Section of post: YS, CDC, sports fields and Delaney Club House.
The Moore Child Development Center, at 455 Fletcher Drive, is fully accredited by multiple authorities to offer care for children, 6-weeks through pre-school age, as well as part-day programs for kindergartners. Hourly care programs are available and ready to help relieve some of the stress when trying to juggle the family calendar. The CDC may be open to registered Families during some of the after-hour student social events.
SGT Andrew McConnell Youth Center
select to view video
On-post Health Care
---
Dunham U.S. Army Health Clinic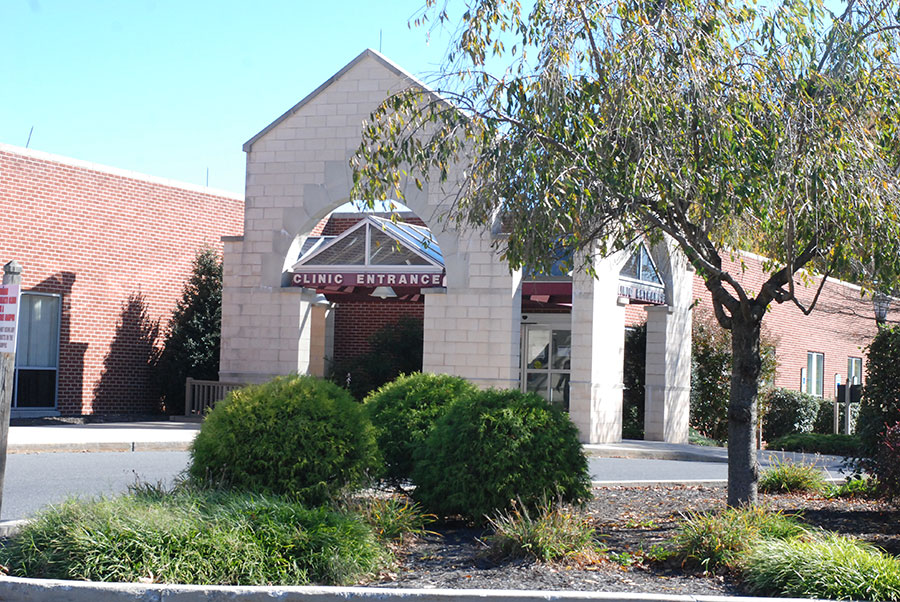 Dunham U.S. Army Health Clinic is a member of the TRICARE Northeast Region and the Walter Reed Health Care System, which partners with HealthNet to provide care.
Dunham is a non-emergency clinic that offers family medicine, pediatrics, optometry, social work and behavioral health, occupational health, and industrial hygiene services. In addition, Dunham offers immunization, laboratory, radiology, and pharmacy support. A Soldier medical readiness center, which includes travel medicine information, is a recent addition to the offerings.
Appointments
Schedule appointments by calling the clinic information line at 245-3400 or toll free at 1-877-787-2569. Follow the prompts to reach the Appointments Section,
1st prompt - 1
2nd prompt - 1
3rd prompt - 2
Patients must wait for the prompt to begin before making selections. Active Duty calling from an office phone on Carlisle Barracks can dial 106 to schedule appointments for the service member. Cancellations can be made by calling 245-3325, please leave name of patient, sponsor's social security number, date of appointment, and name of provider. Please speak slowly and clearly when using this line.
Don't like waiting on hold to schedule an appointment? You can now schedule your appointments online with only a few clicks of the mouse. If you have questions regarding the TRICARE Program, benefits, or eligibility criteria, please call 1-800-538-9552.
To schedule an appointment online:
Go to www.tricareonline.com
Read the Online Privacy and Security Policy and click "I AGREE"
Log on by entering your Username and Password
Click "Appointments"
Select "Visit Reason", click "View Available Appointments"
Select appointment, or follow the directions to other options.
The Appointments Section schedules appointments for family medicine, pediatrics, immunizations, optometry, mammography, and gynecology. The Clinic has specialty providers on a limited basis. All appointments with specialty providers require a referral from the patient's PCM. Once a referral is acquired, the Appointments Section will schedule the appointments for specialists located at the Clinic.
Space Available Access Standards
Acute Only: An acute appointment can be booked 2 hours in advance. If there are no available acute appointments within 2 hours, the patient will have to call back and check for an appointment later in the day.
School, work physicals
School, sports, work, child care and drivers' license physicals all require a scheduled visit.
All children (including family members of AWC student) entering 1st, 6th, and 11th grades must have a physical. During the week of centralized in processing, students will be provided a flyer with the dates set aside for youth physicals, information about necessary documents required at the time of the appointment and the procedure for scheduling physical exam appointments. Questions can be directed to the Dunham Community Health Nurse at (717) 961-2009.
If a child is participating in any sport, it will be necessary to bring a separate form for sports physicals. Drivers' license physical forms can be found in the drivers training booklet. This form must be signed by the applicant in the presence of the provider conducting the physical. If another physical is required within 3 - 6 months and has been done at Dunham, it will only be necessary to bring in the form and leave the information with the PCM for 48 hours, then pick up the form at Outpatient Records or leave info for mailing/faxing of the form.
More information on Dunham can be found at https://www.facebook.com/DUSAHC/
Army Wellness Center
Carlisle Barracks is also home to an Army Wellness Center. Army Wellness Centers complement care of primary care physicians at installation medical treatment facilities, according to the U.S. Army Public Health Command. The centers provide health promotion services and education tailored to meet individual patient needs. Army Wellness Center programs and services are available to all Army personnel. This includes active-duty soldiers and retirees, their family members, DoD civilians, and Reserve/National Guard components.
For more information call (717) 245-4004.
Full-Service Campus Life
---
An Army post that honors its military tradition, Carlisle Barracks has the beauty, charm and convenience of a college campus. The small post features the chapel; a retail area (Commissary, Exchange/ Class VI, Exchange vendors like laundry/dry cleaners, more); a youth area (anchored by the Delaney Clubhouse on one end, the new McConnell Youth Center on the other, with the Moore Child Development Center and youth sports field in between); the medical/dental 'corner;' a campus-wide set of fitness opportunities; and recreational venues scattered throughout the post and adjoining (bowling, golf, movie theater, and LVCC's Pershing's Tavern, Tiki Bar, dance classes, etc).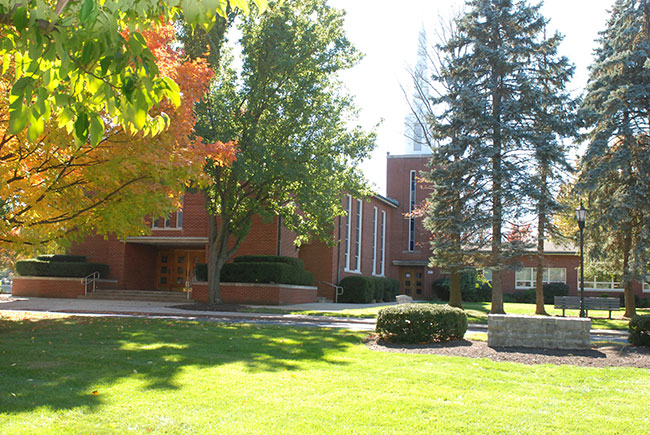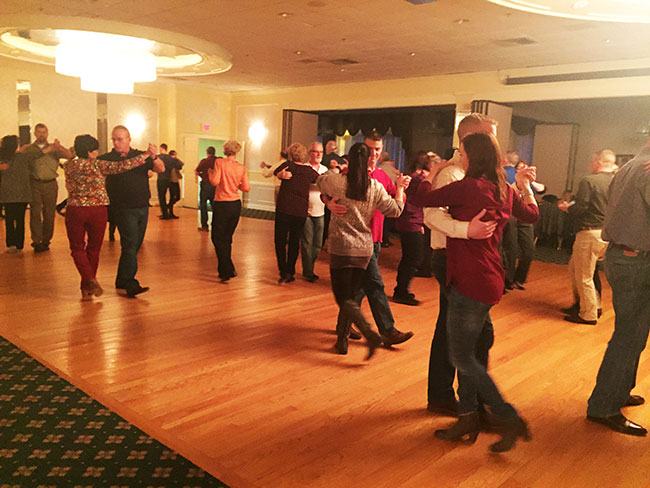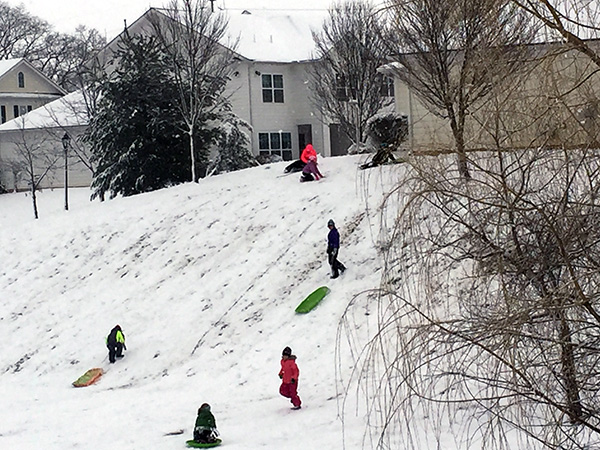 The Commissary is open six days a week (closed on Mondays) and features a bakery, custom photo cakes, deli, fresh sandwiches to go, party cakes, rotisserie chickens and sushi.

The Exchange complex here features a Subway, barbershop, optical center, pharmacy pick-up and LIMITED clothing sales. There are more uniform options (Army only) available at Ft. Indiantown Gap.

The Class VI is located inside of the Exchange and is open 9 a.m. to 6 p.m. Mon-Sat and Sunday 11 a.m. - 5 p.m.

Reynolds Theater shows first run movies on Friday and Saturday evenings, with shows starting at 7:30 p.m. There are also special children's movie matinees scheduled during the year.

Barracks Crossings is home to the frame shop and auto center.

The Post Chapel supports Catholic and Protestant congregations and services, and can guide all to religious services throughout the region. For more information visit https://home.army.mil/carlisle/index.php/Carlisle-Barracks/all-services/us-army-war-college-memorial-chapel.

Vacation Bible School will be offered in late - you can register by calling 717-245-4330.
An ice cream social will be held within the first month of the school year to welcome both the Catholic and Protestant congregations.
A variety of couples retreats and marriages classes are also offered throughout the year.

The Letort View Community Center offers a venue for weddings, anniversaries, conferences, retirement ceremonies, or other special occasions. It features more than 15,000 sq feet of flexible meeting/banquet space, an outside pavilion with poolside bar, dedicated professional catering staff, and creative cuisine.
Carlisle Fitness Campus
---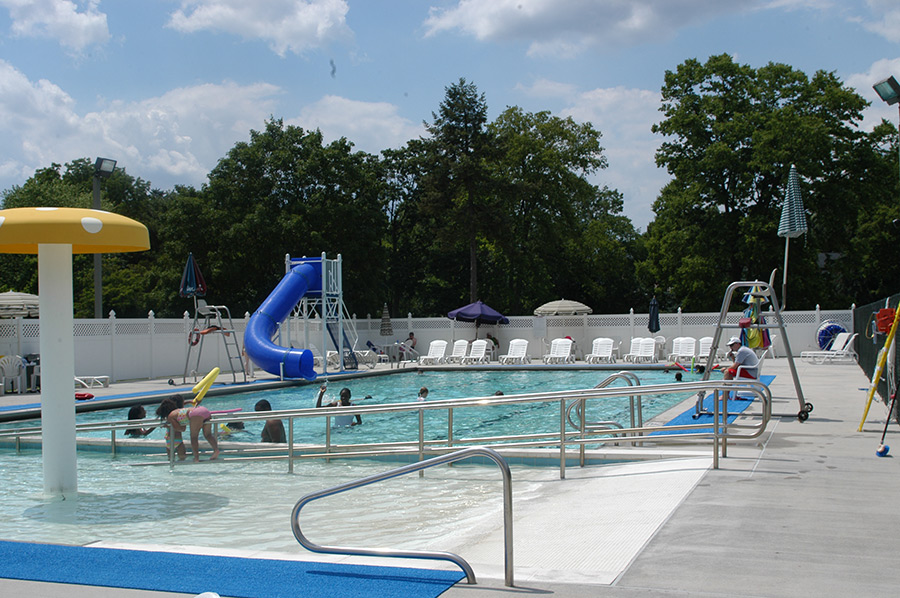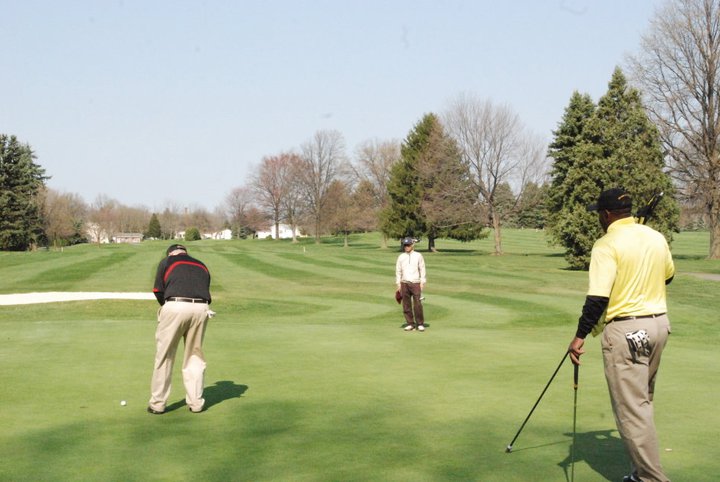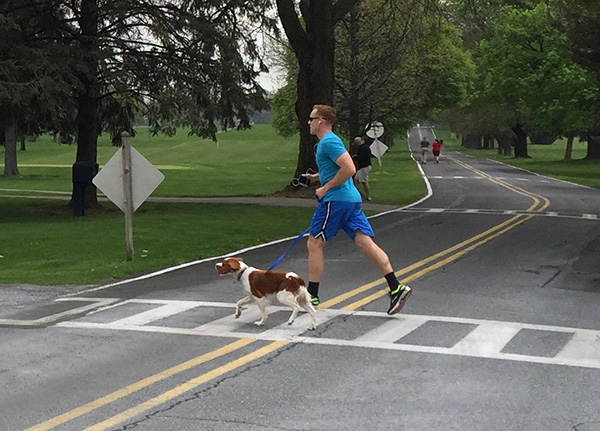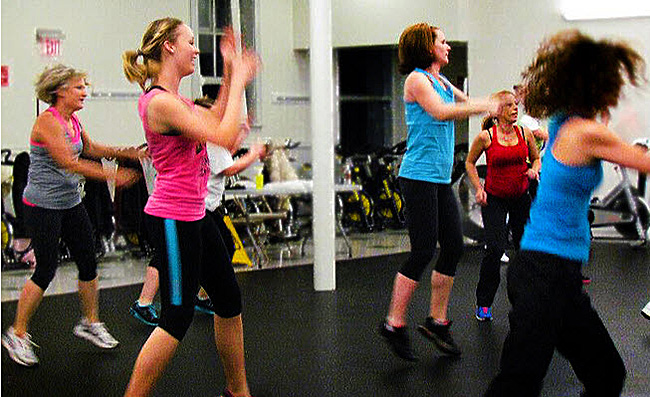 The Splash Zone Swimming Pool for cool summertime fun. Located behind the Letort View Community Center, it offers a large slide, separate baby pool and splash pad. A sand volleyball court is available on a first-come, first-served basis during pool hours of operation. Volleyballs are available at the snack bar or you may bring your own.

The Carlisle Barracks Golf Course is one of the finest in Cumberland Valley. It measures more than 6,300 yards, has a par 72, and is fully irrigated, with a normal golfing season from April - November. It also features a recently constructed practice facility that includes a driving range, practice putting green, and a green with a bunker. The golf course running/walking track is popular and beautiful and connects to the Army Heritage and Education Trail for added interest.

Strike Zone Bowling Center offers 6 synthetic lanes, automatic scoring, bumper bowling, a pro shop and Strike Zone Pizza.

Outdoor recreation offers easy access to skiing, indoor rock climbing, cycling, white water rafting, camping, or mountain climbing just to name a few. Call 717-245-4616 for more information.

Jim Thorpe Fitness Center - Whether you are looking for the latest equipment, personal trainers, or a variety of exercise classes, Jim Thorpe Fitness Center has it all for you. You'll find all the amenities you need in an environment that makes you feel at home, regardless of your fitness level.

Indian Field Fitness Center - Located across from Root Hall, the fitness center features cardio equipment, free weights, tread mills, elliptical machines and more. The center also has women-only area open from 9-11 a.m. daily.

Root Hall Gym- Located adjacent to the Root Hall academic building, is home to a full size basketball and volleyball court, regulation-size racquetball/handball court, and men's and women's locker rooms with saunas. Seminar basketball and volleyball programs are also conducted here.

Army Wellness Center- The centers provide health promotion services and education tailored to meet individual patient needs. Working with primary care managers, the staff offers advice on preventive care based on a patient's environmental and genetic risk factors to develop comprehensive care plans, and wellness centers will help patients make healthy lifestyle decisions by providing access to resources through state-of-the-art fitness testing, healthy nutrition advice, stress reduction using biofeedback, fitness programs and health education.
During your first few weeks
there are special events planned just for you
---
The County Fair, during Zero Week, brings together both on and off-post businesses and service to help you a one-time opportunity to learn about what your new community has to offer.

A Welcome Picnic/ Boatyard Wars, Friday evening of Zero Week, is a dual event held at the Post Pool for Student/Fellows and Families. Families will enjoy food, games, music, and a kid-friendly play area while meeting each other in first beginnings of friendships that will last the year and even longer. The always-entertaining Boatyard Wars is a very informal team-building event that encourages seminars to get to know each other in a friendly competition -- while being cheered on by friends and Families.

At Kids Day, the McConnell Youth Center opens its doors to the Carlisle Barracks community to showcase all the programs and opportunities available. Featuring free food, games, a DJ and water activities, this is a perfect time for your kids to meet other children on post.

"Welcome Jams" are age-specific icebreakers held at the pavilion next to the pool, soon after families have all arrived. Scheduled separately for middle school kids and for high school teens, they feature ice breaker activities, games with prizes, DJ music, dancing, and free food.

To officially start the Army War College academic year, the Convocation Ceremony in Bliss Hall formally introduces the student body to the USAWC faculty and key staff members. Spouses are invited into Root Hall seminar rooms and the post-Convocation coffee social.
Child Development Center Programs, School-age programs, Youth Sports, Youth Center - all co-located in the Family-Centric area of post... a walk away. [See Families Section] for details.